Hertvik Helping Hands Program
Giving back to the community is a top priority at Hertvik Insurance Group.
We encourage all our employees to participate in a service or donation activity each year. To that end, we established the Hertvik Helping Hands program, which gives each employee an opportunity to take up to 8 years annually of paid time to volunteer with meaningful organizations that help serve individuals, families or communities in need. From harvesting for local food banks to volunteering and helping children and others in need, our employees have found an impressive number of creative ways to give back to our communities and promote our vision of changing the world for a better place.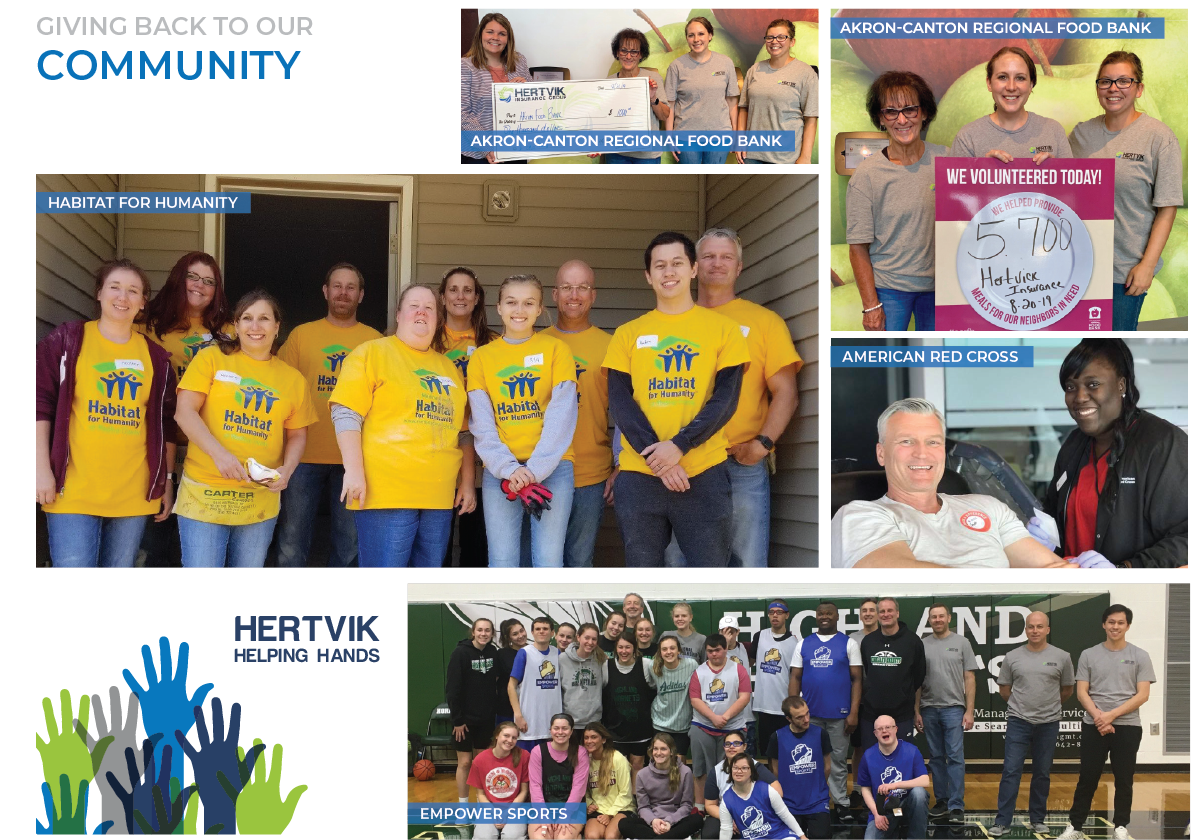 Hertvik Insurance wants to lend a helping
hand to support your cause!