Pumpkin Spice and Not Everything Nice: How to Avoid the Most Common Fall Insurance Claims
Fall is a season that is often associated with changing leaves, cooler temperatures, and the anticipation of upcoming holidays. However, it's also a time when certain types of insurance claims become more common. Being aware of these trends can help homeowners and drivers take preventive measures to avoid damage and expenses.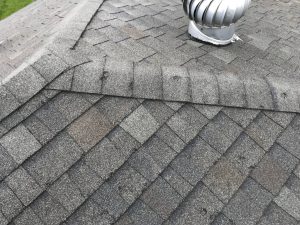 Wind and Hail Damage
Fall storms can be surprisingly fierce, bringing strong winds and hail. These storms can damage roofs, siding, and windows. It's a good idea to inspect your roof for loose or missing shingles and ensure that windows and siding are in good condition before the season begins. Keep in mind that insurance companies often have specific policies concerning wind and hail damage, so review your policy to know what is covered.

Water Damage and Flooding
As leaves fall from the trees, they can clog gutters and downspouts, which can lead to water damage in your home. Additionally, fall often comes with heavy rainstorms which can cause flooding, especially in low-lying areas. Make sure to clean out your gutters and check that your sump pump is working properly. Also, remember that most homeowner's insurance policies do not cover flooding, so you may want to consider purchasing flood insurance.

Fire Damage
The fall season is synonymous with bonfires and cozy nights by the fireplace. Unfortunately, this also means an increase in fire-related insurance claims. To prevent house fires, make sure your chimney is cleaned and inspected annually, and always use a screen to catch flying embers. Be cautious with space heaters and never leave a fire unattended.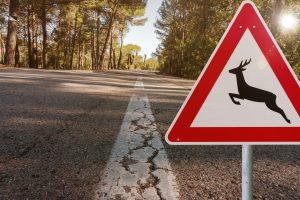 Vehicle Collisions with Animals
Deer and other animals are more active during the fall, especially during mating season. This can lead to an increase in vehicle collisions involving animals. To reduce the risk of hitting an animal, drive more cautiously, especially at dawn and dusk when animals are most active. Make sure your auto insurance policy includes comprehensive coverage, which typically covers damage caused by collisions with animals.

Slip and Fall Injuries
Fall weather can make for slippery conditions due to rain, leaves, and frost. This increases the risk of slip and fall injuries on your property. Keep walkways clear of leaves and other debris, and consider applying anti-slip paint or tape to steps. Additionally, check your liability coverage to ensure you're protected in case someone is injured on your property.

Theft
The holiday season starts in the fall, and unfortunately, this is also a time when thefts can increase, especially as packages are being delivered for the holidays. To deter thieves, consider installing a security system or security cameras. Check your homeowner's or renter's insurance policy to ensure that you have adequate coverage for personal property.
Conclusion – Fall Insurance Claims
Being proactive and taking preventive measures can help you avoid many of the common insurance claims that occur in the fall. Review your insurance policies to ensure you have the necessary coverage to safeguard your property. By doing this, you can enjoy the beauty of the fall season without the added stress of damage or insurance claims.