Holiday Risk Insurance-What My Small Business Needs to Know
Thanksgiving, Black Friday and Small Business Saturday are all the month of November. What does the holiday season mean for your small business? This time of year can help increase business for small retailers, but the crowds and increased activity come with some risks that owners should keep in mind. Preparing your business for the holidays can help make your season less stressful. Below are some common holiday risk insurance scenarios that small business owners face during the holidays: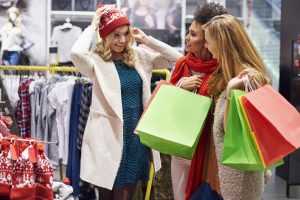 Increased Customer Traffic
While more people coming to your business can increase sales, it can also be a greater chance for something to go wrong. Whether it's a slip outside on the sidewalk or an overcrowded space and something breaks, by preparing for more people this season will help minimize risk.
To eliminate close quarters and damaged inventory, keep walkways and paths clear. Consider hiring extra staff to keep an extra eye on the store and avoid customer frustration.
Review your liability insurance coverage with your Hertvik Insurance agent to make sure you're ready for increased customer traffic this year.

Shoplifting
If you are a local retail shop, you are expecting a spike in business over the next few weeks, with customers shopping for Christmas. More customers mean your staff will be occupied and busy, which could lead to unwanted shoplifting.
Take steps to protect your small business and reduce the risk of lost inventory. Consider hiring security staff for loss prevention who are trained in spotting suspicious behavior in a store. You can also hire seasonal help to keep an eye on things. More staff watching your inventory will discourage thieves from attempting to shoplift.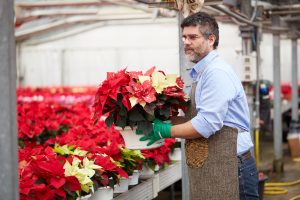 Hiring Seasonal Help
Extra help can make the crazy holidays run more smoothly, but only if your new hires have appropriate training! Make sure to schedule training time for your seasonal staff and allow time to answer their questions. Training around workplace safety and health is especially important, particularly if you run a retail shop or restaurant. If it's heavy lifting, use a ladder to access high-up merchandise. Wear correct health safety covers to protect employees and customers. It's worth taking the time to review protocols to lessen risk.
Talk with your Hertvik Insurance agent to prepare your business for the holidays. Review your policies and make sure they can support the additional seasonal staff, should you have to file a claim. Having the appropriate coverage for your number of employees and their right limits to support them is critical. Coverages to review are worker's comp and unemployment insurance.

Winter Cold Weather
As winter sets in, it brings ice, snow, and cold temperatures. Take care of seasonal maintenance as early as possible. Make sure there is a plan in place for snow and ice removal.
If your workplace has inventory that could be damaged by extreme winter weather, check with your Hertvik Insurance agent to make sure you have the correct small business coverage to cover damages to the physical aspect of your business.
As Christmas shoppers visit your business this year, make sure you are prepared with business insurance to reduce holiday risks.