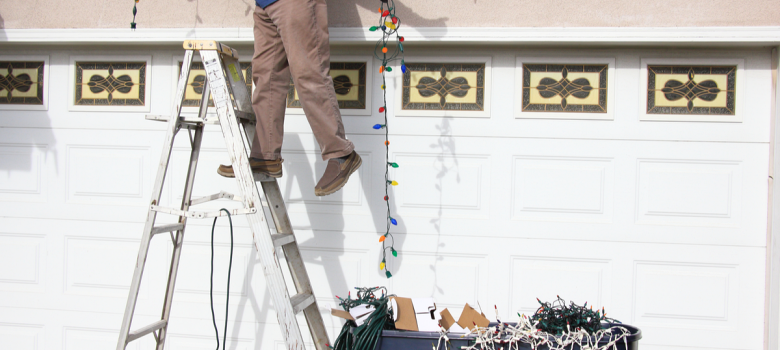 How To Avoid Holiday Home Insurance Claims
The holiday season is in full swing, including shopping for presents for loved ones and eating far too much food and drinks on Thanksgiving and Christmas. But in addition to the traditional festivities that increase this time of the year, it's important to be aware of holiday insurance home risks. Now is the perfect time to review your personal insurance policies, making sure you are still covered this season.
Personal Property and Buildings
Did you know that there are already many risks already covered by a good homeowner's or condominium insurance policy? Look in the "Personal Property & Buildings" section of your home policy. If you rent, your renters' policy protects your belongings in these situations:

Christmas Tree Fire
Christmas tree fires cause more than $14 million in property damage each year. To make sure you're fully insured for a fire loss, check that your policy has the following:
Structural damage covered beyond the value of your home
Updates for new home renovations or any significant purchases made
Limits equal to or above the value of your personal belongings

Cooking Fires
As a host, cooking and multi-tasking in the busy kitchen during parties or holiday meals can be distracting. A forgotten meal in the oven and a kitchen fire is a relatively common occurrence. If a fire results in destroying all your belonging, personal property coverage helps protect you from these losses. Check and make sure your policy includes:
Structural damage coverage beyond your home's value
Updates for any new home renovations or recent significant purchases
Limits greater than or equal to the value of your belongings

Fireplaces Fires
With chimney fires, be honest: When's the last time you had your flue cleaned? Remember to always close fireplace doors when you're not actively attending to the fire and remove flammable items near the opening. Schedule an annual chimney cleaning to ensure everything is clear and working properly

Outdoor Lighting Displays
Fires and electrical mishaps caused by outdoor lighting displays are also common during the holidays. Dwelling coverage protects you against a fire damaging your home's landscaping. Lights and other ornaments are typically insured in case of fire, vandalism, or theft, but not normal wear and tear.
Be sure to inspect all your strands of lights, cords, bulbs, and plugs for any malfunctions before setting up. Make sure your extension cords and outlets have sufficient electrical load.
Liability Insurance
Another portion of your homeowners' or condo insurance is the "personal liability" component. This protects you in the following situations:

Guest Injuries on Your Property
If a guest slips and falls on the front porch steps, your home insurance policy's liability protection should cover the injury.
Additionally, if you fall off the ladder when stringing up the lights outside the garage, your policy will not cover any injuries sustained. Home insurance policies exclude any injuries that you or other members of the household.

Alcohol-Related Accidents
"Over-celebrating" with alcohol at a party can increase the likelihood of a guest ending up in harm's way. The worst scenario for many hosts is a guest who drinks too much alcohol at your party, gets into their car, and has an accident on their way home, which places liability on you.
Home or renter's insurance policies usually include a liquor liability statute. Coverage is typically $100,000—$300,000, but only if alcohol isn't sold at the house.
Use the following tips below when hosting a holiday party:
Limit the use of alcohol
Have plenty of food
Cut people off if needed
Take keys upfront if you have concerns
Offer a ride home if a guest is impaired
For more tips on keeping your holiday season safe, see the NFPA's tip sheets on Winter Holiday Safety and Christmas Tree Safety
Note: The information above is general advice. Insurance coverage varies from policy to policy. All claims are subject to policy terms and conditions.