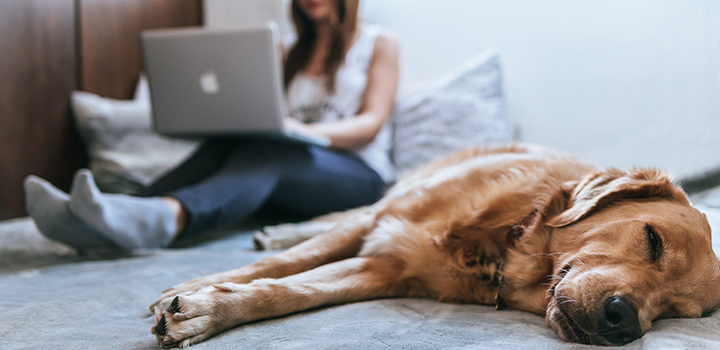 Is COVID-19 Impacting Homeowners Insurance?
There has been a lot of focus over the last few weeks about the way COVID-19 might impact auto insurance with fewer cars on the road. However, there has been little conversation about the impact on homeowners insurance.  With many people spending more time in their homes, the chances of potential homeowner insurance claims increase.
Your home is more important to you than ever before, properly protecting it should be a top priority. Therefore, we would recommend calling us so we can help you review your current homeowner insurance program and determine if anything needs updated.
One noticeable trend making homeowners insurance more complicated is that there are a record number of people working from their homes. It is important to remember that homeowners insurance is not business insurance. Your homeowners insurance is meant to protect your personal property and personal activities. However, when your work life and your home life become more intertwined it can lead to gray areas you want to identify.
As a result of working from home, people may be in possession of a large amount of business property. You might want to coordinate with your employer to clarify what insurance they are providing for you while you work at home. You want to confirm that any business personal property you have taken home with you is covered.
While your homeowners insurance does provide for some business personal property while it is in your possession, the coverage is limited. If you think you need to increase that coverage please talk to your employer and call your Hertvik Insurance representative to see if we can help.
With the change in work environment it can also bring unique challenges regarding workers compensation. At your home there in no HR department or maintenance staff on-site to mitigate against potential injuries. While it can feel difficult with everybody at home, it is important to take the responsibility of continuing to maintain a safe work environment. This will help to minimize any injuries or claims to your employer's workers compensation policy.
While social distancing makes this unlikely, you might find yourself in a situation where you are asked to see a client in your home.  Standard homeowners insurance policies do not provide coverage for clients that may be injured while visiting your home office, so this becomes a that requires a different solution.
Another area where your home and work life might intersect is with cyber breaches. As more people are working from home, hackers have dramatically increased their cyber-attacks. If your data is compromised on your home network, it could impact both your work and home computer systems. Be especially mindful of potential cyber risks. Adding identity theft coverage to your homeowners policy could help you if your identity is stolen during a cyber-attack.
Our homes have become our most important sanctuaries during this quarantine, make sure you are doing all you can to protect it. Please call us to review your coverage and ensure you have the proper coverage in place to protect you!