How Special Occasions Can Affect Your Insurance
Many people like to "pop the question" on a holiday, so we have naturally come to expect an influx of calls around Valentine's Day as clients let us know they have gotten engaged. While we don't expect to be the first call after you say 'yes!', we should be towards the top of your list. Along with other jewelry and valuables, engagement rings are one of the most important things to have "scheduled" on your homeowner policy.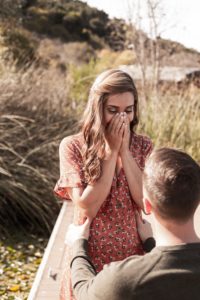 Homeowners rely on their insurance to protect not only the value of their home but also the things inside it, including jewelry, silverware, firearms, collectibles or uniquely valued/sentimental possessions. Why is scheduling your jewelry so important? While a standard homeowner's policy provides coverage for jewelry, it does have limitations. Standard homeowners insurance policies cap the amount of coverage available for jewelry and other valuables and that amount is often insufficient. Additionally, contents coverage under your homeowners insurance applies to items located at home. Scheduling these items ensures they are covered if lost or damaged outside the home.
Here are a few things you might need when you call us to schedule jewelry (like your new engagement ring!):
The original receipt (when possible)
Appraisal documents
Gem certificate (the grade given to individual stones like diamonds)
Photographs of the item(s) if not included in the appraisal
Contact a Hertvik Insurance representative for assistance.
Oh, and congratulations!