Homeowners' New Year's Resolutions
With 2022 in full swing, that means it's time to make some room on your New Year's Resolution list. No matter where you are in your homeownership journey – whether you've just bought your first home, your forever home or your third home – setting goals for your household helps prepare you for whatever 2022 throws at you.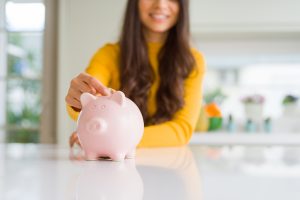 Have an Emergency Fund
Currently, 37% of Americans do not have enough money in their emergency fund to cover a $1,000 emergency. They would have to rely on using a credit card for the emergency.
As life is so unpredictable and full of unexpected costs, homeownership is no different. By having an emergency fund, you can have a plan rather than panic.
For example, if your roof starts leaking or your water heater breaks, your emergency fund can help keep you from putting that expense on your credit card.
We recommend aiming to have six months' worth of emergency funds saved up in your savings account. Make your emergency fund part of your household budget for 2022 by depositing a small amount of your paycheck every month into your savings account.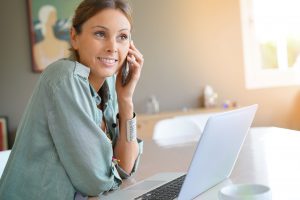 Get a better rate on your home insurance
If it's been a few years since you've reviewed or shopped your home insurance coverage, request some new quotes from your Hertvik Insurance Agent to see what else is out there. It's always smart to review your policy and make sure your coverage is up-to-date with your needs.
For example, if you purchased a second home in Florida and it is in a flood-prone area, you might want to consider purchasing flood insurance.

Reduce your energy usage
Your energy bill can be very expensive depending on where you live. For 2022, make it your goal to find smarter ways to reduce your energy consumption.
For example, install a smart thermostat that automatically adjusts the temperature inside at different times to save on heating or cooling. Energy Star home appliances can help in reducing water and electricity use. We also recommend unplugging any devices that you aren't using.

Assemble an Emergency Kit
Having an emergency kit prepared in the case of natural disasters like floods, wildfires, and tornadoes is important in case your family ever needs to shelter in place or evacuate.
Your kit should include enough food and water for at least three days. Be sure to include medications, chargers, maps, emergency radios, flashlights, and important documents.

Minimize Belongings
A clutter-free home is easier to manage? Why? You have fewer things to move when attempting to clean. For example, kitchen countertops. You are more likely to wipe down all the counters when you don't have to move appliances, piles of paper, and clutter.
You don't have to go all Marie Kondo, but we recommend storing things you don't frequently use and to a yearly assessment of what can be donated.

Test Carbon Monoxide and Radon Detectors
Do you remember the last time you tested your carbon monoxide detector? The last thing you want is a malfunctioning detector. We also recommend investing in a radon detector. Radon is a naturally occurring and dangerous radioactive gas that can cause lung cancer.  You can't see or smell radon. Testing is the only way to know your level of exposure. For less than $30, you can help keep your home safe.

Make a Home Inventory
A home inventory is a record of all your home's possessions in the case you ever must make a claim. By documenting all your belongings, you'll know exactly what's missing or damaged after a break-in or natural disaster. It can make the replacement process faster and ensure you have enough insurance coverage for your personal belongings.
Your inventory doesn't necessarily have to be a list. You can take photos of your items and record them on a sheet. Don't forget to record original prices, receipts, serial numbers, age, and conditions in your spreadsheet.
Make sure there is both a hard copy and digital copy somewhere safe with other important household documents!
Homeowners Insurance
Every home is unique and therefore requires a carefully crafted policy.
If you'd like us to review your current policy and provide you with no-obligation quotes, call our office, enter some basic information in the fields below to get started online. Either way, we make the process super simple!