How A Home Insurance Claim Works
A lot of homeowners don't think about their homeowners insurance until something unexpected happens. Filing a claim can be extremely disruptive.
While making a claim on your home insurance can seem intimidating, your Insurance Agent here at Hertvik Insurance Group will make every effort to keep you informed and return your house and lifestyle to normal as quickly as possible. Below we've compiled some tips on the ins and outs of the home insurance claim procedure.
Know Your Insurance Policy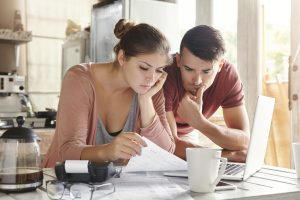 Every house is unique. Of course, no two insurance policies are the same. To find out what is covered, how much coverage you have, and whether your policy covers the full replacement cost of lost, stolen, or damaged items, review your policy annually. It is also beneficial to be aware of any add-ons you may have, such as flood insurance, mold remediation, and identity theft recovery.
Claims Resulting from Typical Property Damage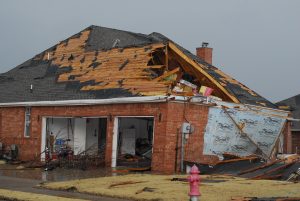 This section pertains to insurance claims that are the consequence of unintentional homeowner behavior, mechanical failures, natural disasters, or other non-criminal incidents. Documenting every incident is the first and foremost action to do. Take pictures, document the times and dates, and keep track of anything that was damaged or lost. Inform your insurance provider as soon as you can about the claim-related incident. Typically, you should contact your Hertvik Insurance agent. He or she might have you complete some additional paperwork or documentation.
If necessary, make quick repairs, especially if you plan to live there while the claim is being processed. Maintain a paper trail of all expenses paid and/or invoiced, and retain records of the repairs you perform yourself or hire out.
An insurance appraiser will need to go to the property to document the situation and take pictures. Your insurance company will get a report from the appraiser outlining how much reimbursement you should anticipate. If the homeowner is present for the appraisal, he or she can answer queries and clarify the property's pre-incident condition, which aids the claim's progression. To determine the precise amount of compensation they are willing to provide, your insurer may consult with an adjuster.
Maintain regular contact with your Hertvik Insurance agent and other parties involved in your case. This will assist the claim process move along once the repair and replacement phase is ready to start.
Insurance Claims Resulting from a Crime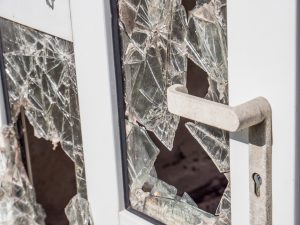 If you haven't already, start by making a police report. Your homeowner's policy might provide coverage for crimes including theft, vandalism, and arson. To process your claim, your insurance company will require a copy of the report. After then, the procedure is the same as for claims resulting from loss or defect-related property damage. When a homeowner informs their insurance agent of a loss, the claims procedure starts.
Personal Injury Insurance Claims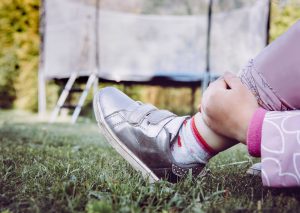 It's advisable to submit a claim to your homeowner's insurance company if an accident occurs on your property and someone is hurt. This claim is referred to as a "third party" claim because a party other than the insured is seeking compensation.
Consult your Hertvik insurance agent if you want to know if liability and/or personal injuries are covered under your policy.
Total Loss/Displacement of Residents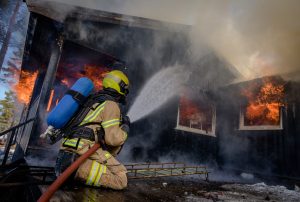 Your insurance provider will make arrangements for temporary lodging and daily living costs if an incident at your property results in a total loss and/or if your home is rendered uninhabitable as a result of an insured claim. This can sometimes include transferring from temporary housing to a more permanent setting and back to your (rebuilt) insured home multiple times.
What if you disagree with your insurance carrier?
You do have options if you feel that the settlement offer from your insurance company is too low. Or, if they have denied coverage for all or a portion of your claim. Make the first move by telling your insurance agent about the dispute. You might wish to wait until your disagreement is settled before cashing any payout checks. Then, you might want to work with an independent adjustor. This is a third-party expert who is qualified to evaluate and analyze insurance claims. It is unconnected to your insurance provider. Contact your Hertvik Insurance agent to discuss the differential if the independent adjustor's appraisal is higher than the one given by your insurance.
In the unlikely event that you are unable to reach an agreement with your insurance carrier, consider hiring an attorney. File a complaint with your state's Department of Insurance.
Home Warranties [in Addition to Home Insurance]
In recent years, home warranties have become more popular. Many purchase contracts for real estate provide that the seller will cover all or a portion of the buyer's house warranty. Homeowner's insurance is not the same as this. A home warranty is actually a service agreement that covers specific repairs. It also includes replacements for things like the electrical system and hot water heater. While homeowner's insurance protects against unforeseen risks. Home warranties can be invoked when expected wear and tear occurs.
Home Insurance Questions – We're Here To Help!
If you have any questions about home insurance claims, please reach out to your Hertvik Insurance agent.