Protecting Your Business from Burglary
Protecting Your Business from Burglary
Don't let your business become a victim of theft
When it comes to small, local business insurance claims, burglary is one of the most and has affected at least 20% of all small businesses out there. Break-ins can be stressful, expensive, and traumatic. At Hertvik Insurance, we insure many small businesses and want to help in protecting your business from burglary.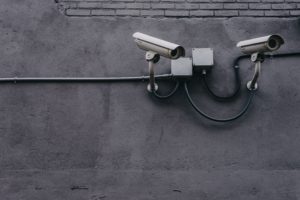 Invest in an Alarm System
Help minimize damage in the event of a burglary or break-in with an alarm and video monitoring system. By protecting both the perimeter and inside of the building, this technology is an effective and relatively affordable way to prevent as much damage as possible.
Install Secure Lighting
Bright and secure lighting can help deter many burglars away from your business. Install floodlights at each entrance, motion-sensor lights in hallways, and unbreakable lights such as mercury and metallic vapor lights outside in cages to help protect your business.
Burglar Proofing Your Doors
Sturdy locks and doors are important, and it's time to consider investing in having study, protective doors, and locks to help prevent burglars from entering and causing harm to your business. Installing deadbolt locks and swapping wood doors for reinforced steel doors will increase the security of any entrance.
Outdoor Maintenance
Impede burglars by making sure your trees and shrubs outside are trimmed and neat – especially those in close proximity to the building, as they can provide protection and coverage for someone attempting to break in.
Your first-floor windows are also another easily accessible entrance into your facility. It only takes a large rock thrown through a window or thin glass for someone to consider a first-floor entrance. Do not place any valuable merchandise in your business's windows and invest in glass with high tensile strength.
We're Here to Help in Protecting Your Business from Burglary
Make sure you are prepared and keep your business protected before a burglary happens.
By having the right coverage in place, you won't have to worry if that time comes. Feel free to give us a call to discuss how we can make sure your insurance program includes both property and crime coverage to protect your business.
---
Additional Resources: